This week I'm spending my time at a computer science workshop. Before this class, I only thought of coding for middle and high school students and maybe upper elementary. Now I see that even pre-kindergarten kids can handle basic coding.
There is a wonderful blog called
JDaniel4smom
. She has a list of
storybooks
that is occupied by a printable. A group in my class presented this as a lesson to do with kindergarten. Since Jack is starting school in August I thought I would give it a try with him. The most important skill your child will need for this lesson is the ability to draw an arrow. Jack's arrows are not perfect by any means but I can tell which direction he is pointing.
The first time we did this activity we did the coding activity using the book
We're Going on a Bear Hunt.
Jack loved it so much that he asked to do another so we did
The Very Hungry Caterpillar
.
Here is what The Very Hungry Caterpillar printable looks like: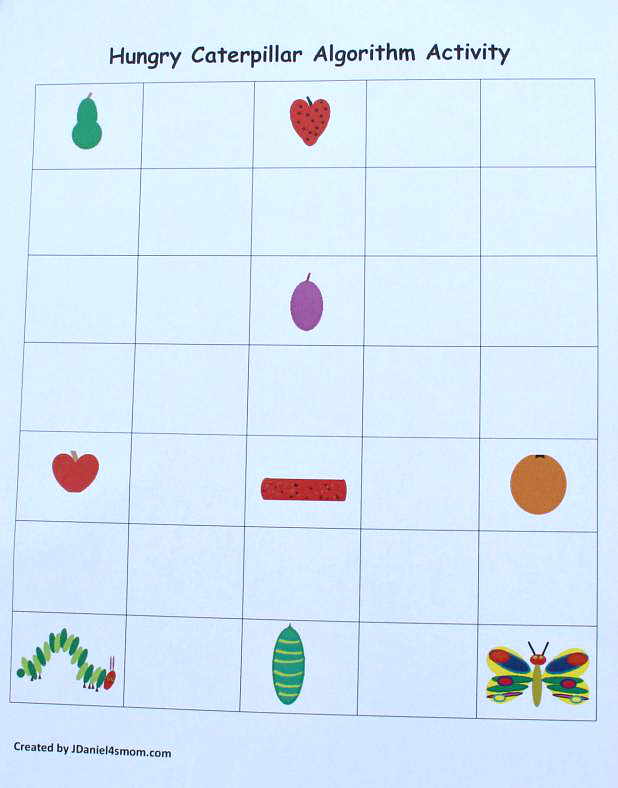 Here is what Jack's paper looks like (you will notice some mistakes and it probably wasn't the best idea to let him use a marker but it made him happy).
It's never too early to start teaching following steps (algorithms), directional words (up, down, left, right), and sequencing. This activity is a great way to blend literacy, math, and computer science.